PADI Open Water Diver course GOLD
The PADI Open Water course is a full certification course allowing you to dive independently of an Instructor or Divemaster to a maximum recommended depth of 18m using Self Contained Underwater Breathing Apparatus (SCUBA). The open water course is just the beginning however. As you continue your diving and gain experience your opportunities to complete more advanced diving courses and explore the underwater world will expand.
This Gold Standard course is designed to maximise your confidence and competence to dive from boats in deep open water conditions, given most of the best dive sites around the world are accessed from boats and are in ocean conditions. This is the only course in the Brisbane area that will provide you with face to face hands on theory training and will do all your open water dives as boat dives in the ocean rather than shore dives in rivers or seaways.
Course Structure:
The PADI Open Water Diver course is a performance-based course and comprises three components:
Knowledge Development
You will receive an Open Water Manual which you will read at your own pace completing knowledge reviews as you go. You will then have one day in a classroom setting with an Instructor where you will review all Open Water theory with hands on practical opportunities and the ability to ask questions and gain the maximum in depth knowledge.
Confined Water Training
After successful completion of the knowledge development component, we will meet at a designated pool to undertake a day of confined water training where you will conduct hands on training with diving equipment, learn and practice all basic diving skills, and learn how to identify and respond correctly to any diving problems.
Open Water Training
Following your confined water training we will do four open water boat dives during which you will demonstrate skills learned in the confined water session as well learn how to plan and lead your own dive. These dives will be completed in the Moreton Bay Marine Park and at the completion of these dives you will join the SCUBA diving community as a fully certified Open Water diver.
The SCUBA Gear You Will Use
During your Open Water Diver course, you will learn to use basic SCUBA gear including a dive computer. This equipment is the same style as the majority of rental equipment found in dive centres worldwide.
Course Price: $749
Current Pricing: $729
Course Price Includes:
Instructor fees for entire course
PADI Ultimate Crew Pack (Manual, DVD and Log Book) - Value $190
One day of classroom theory training with Instructor - Value $100
One day of confined water training with Instructor - Value $110
Four open water boat dives over two days with Instructor - Value $420
Tanks and weights for the entire course - Value $75
SCUBA diving equipment provided for use during the course - Rental Value $165

o Wetsuit
o Buoyancy Control Device (BCD)
o SCUBA Regulator set
o Electronic dive computer and pressure gauge
o Underwater compass

· TOTAL VALUE OF COURSE $1060
Course Price Does Not Include:
Courses will only run with a minimum of two students and a maximum of six students.
If any boat dives are postponed due to insufficient numbers for the boat or bad weather, the boat dives will be rescheduled for the next programmed Open Water course.
Related Products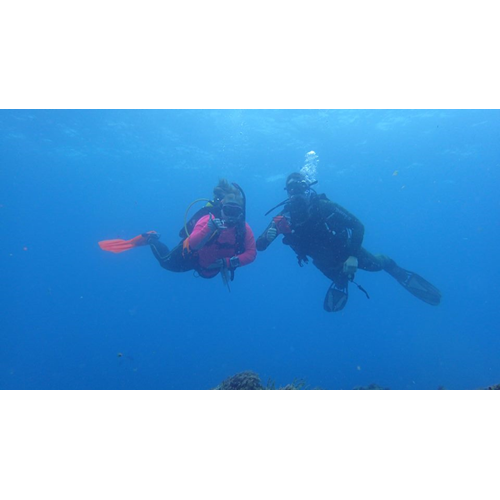 Advanced Open Water Diver Course - Private Personalised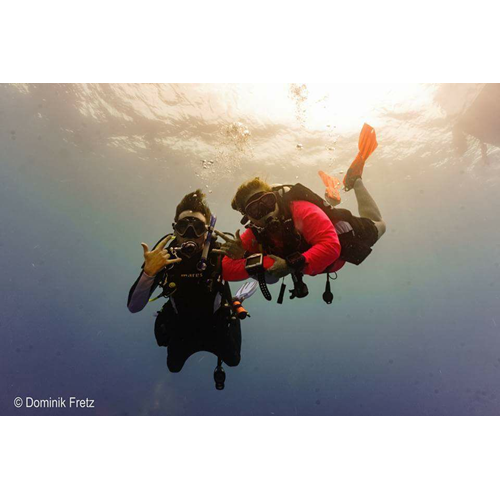 Advanced Open Water Diver Course - Private Personalised - Buddy Pair